13 Jul

When To Dry Clean And When Not To

One of the best feelings is adding a new piece of clothing to your wardrobe. But once you've worn it, it's important to know how to wash it. Maybe it's a "Hand Wash" or "Dry Clean Only" garment? Is it supposed to be dried flat or hung to dry? Every type of fabric requires a specific type of treatment.

Checking the labels on your clothes is a good way to ensure your favorite pieces of clothing get the proper care it deserves. In this blog we'll cover a few common fabric materials that should be dry cleaned professionally and which ones you can tackle on your own at home. But first, let's take a brief refresher course on what dry cleaning actually is.
What Does Dry Clean Mean?
Despite the name, dry cleaning is a process that uses fluids other than water to clean clothes as water can damage certain types of fabrics — such as wool, leather and silk. Back in the old days, using chemicals like gasoline and kerosene was common practice. Not only is this harmful to the environment, but these chemicals can cause skin reactions which are not fun. Fast forward to today, and most dry cleaners use another chemical called Perchloroethylene, or "Perc" for short. Unfortunately, Perc is still a dangerous chemical and not friendly to our environment. Here at Jack's Cleaners, we focus on keeping our customers and the environment around us safe, which is why we use SYSTEMK4.
Learn more about Eco-friendly dry cleaning here.
Now that we've covered the history and present of dry cleaning, let's jump into the details.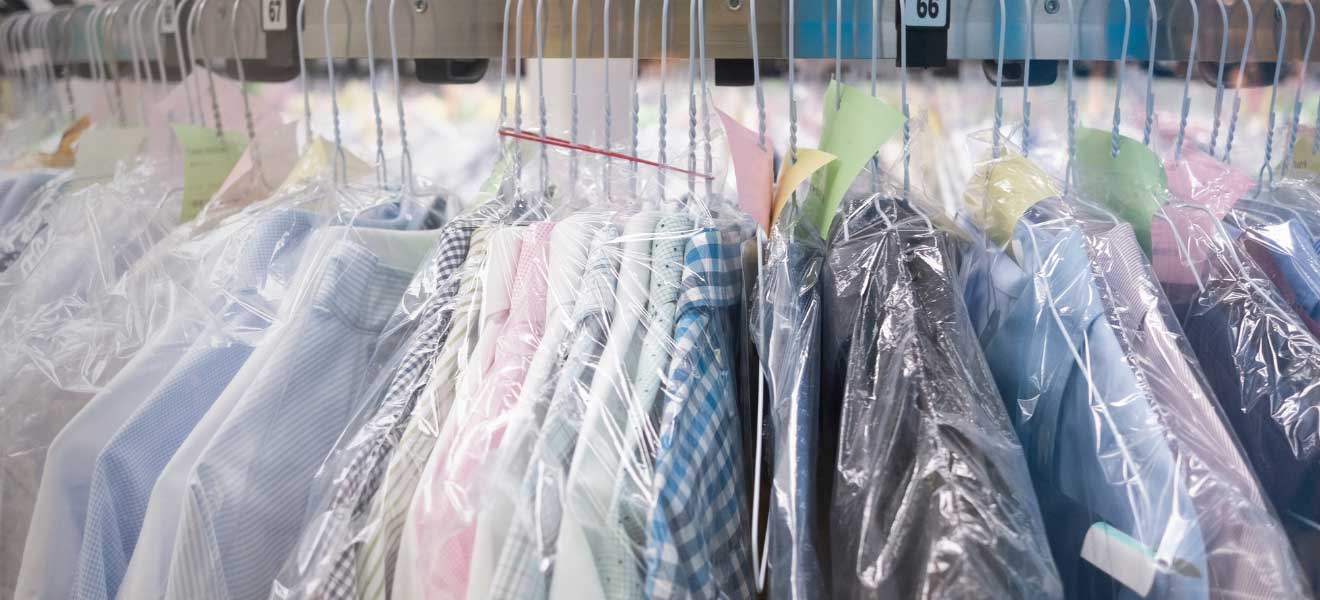 Fabrics That Require Professional Dry Cleaning
Here's a list of the most common fabrics that require dry cleaning:
Silk
Wool & Merino Wool
Leather
Suede
Linen
Rayon
Denim
Velvet
Chiffon

So you finally bought that vintage leather jacket you've been eyeing, or maybe a gorgeous silk scarf? Either way, the goal is to make sure they last a lifetime. Step one is to keep it away from water. The second step is to hand it off to a professional dry cleaner who'll ensure long-term maintenance. The same logic should apply to all of the above listed fabrics! If you're unsure about the type of fabric material your garment has, checking the labels and tags is a good way to know. If you're still unsure, give the professionals a call.
Fabrics That Can Be Washed At Home

Here's a list of the most common fabrics that can be washed at home:
Cotton
Polyester
Nylon
Spandex
Before we jump into this section, it's important to note that just because a garment can be washed at home, it doesn't mean it should be subjected to heat. Meaning, hot water in the washer and hot air in the dryer. Having said that, cotton can be washed in warm or cool water with regular detergent. Synthetic fabrics like polyester and nylon are safe to wash in a machine using warm water on either a delicate or permanent press cycle, but be cautions drying them as it can cause permanent wrinkling.
Higher end luxury clothes such as cashmere should always be washed by hand in cold or lukewarm water with gentle laundry soap. When washed, do not wring the fabric as it can ruin the material. Instead, dry it flat or use a drying rack. If you opt for air-drying, remember to shape your clothes when wet.
As always, if you are unsure about how to care for your clothes, check the label. Or if care instructions are overwhelming, you can always leave the heavy lifting to us! Jack's Cleaners offers free pick-up and delivery along with a long list of special services, like leather cleaning.
We want to give a special mention to denim, because a lot of people think that throwing denim into the dryer is okay. Spoiler alert; it's NOT! Despite denim being a super durable material, proper jean care is quite particular.
Most if not all jeans should be washed inside-out on the coldest water setting your machine offers, then hung out to dry. That said, we still recommend high-end and designer denim to be dry cleaned. And when we get into the topic of raw denim, which is denim in its purest form, it's best best practice to not wash them at all.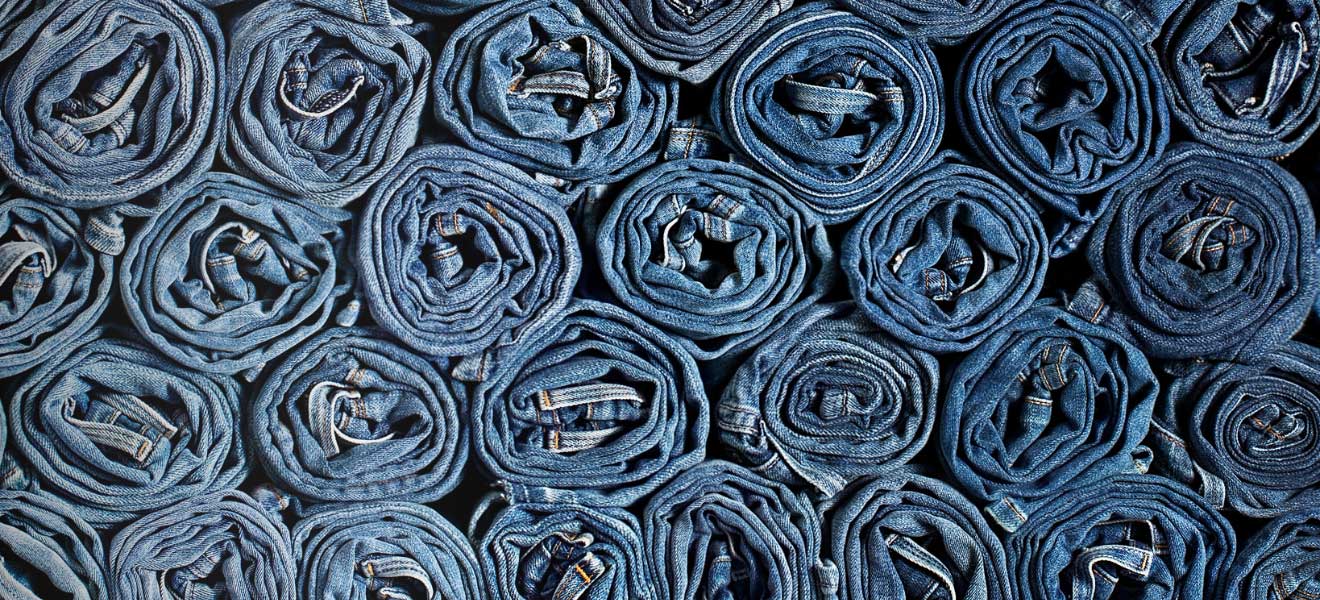 There it is, Jack's Cleaners guide to dry cleaning and home washing. Remember, if you're unsure or ill-equipped, always consult with a professional.
If you have any questions, please feel free to give us a call at 626-797-7323, or stop by our store at 2465 E Washington Blvd, Pasadena, CA 91104 and we would be more than happy to answer any and all questions you may have!